Chiropractor
Chris Prewo D.C.
Dr. Chris Prewo learned about chiropractic health care at a young age, experiencing the benefits of chiropractic personally, as it helped him recover from an injury that prevented him from participating in sports for two years. He decided to become a chiropractor so he could help other people overcome injuries as well as obtain better health with chiropractic care.
He completed his undergraduate degree at Albright College and attended the National Chiropractic College, graduating at the top of his class, as a Doctor of Chiropractic. He has completed post-graduate studies, becoming a Board Certified Chiropractic Sports Physician.
Dr. Prewo is certified in:
The Functional Movement Screen, which helps him identify incorrect movement patterns that may be causing an injury or a reaction to an older injury. This allows him to tailor a unique home program specific to each patient, allowing each patient to move often and correcty, so that they do not continue to hurt themselves with future exercise.
The Flexion Distraction Technique and is trained in the specialized soft tissue technique called Functional and Kinetic Treatment with rehabilitation – a specialized tool assisted technique treating chronic/acute musculoskeletal/fascial conditions that are related to sports/trauma and over-use syndromes.
Dr. Prewo treats athletes of all types
Weekend warriors
Division One champions, helping them recover from non-surgical sports injuries, and helps them manage good health practices.
As a Chiropractic Sports Physician, he treats many injuries, not only related to the spine but also the extremities that are related to sports, trauma, and repetitive use syndromes.
Dr. Prewo's unique treatment combines
Correcting and strengthening functional movement, along with adjustments of the spine and extremities, to help people move correctly without injuring themselves.
Focusing on chiropractic with many adjunct therapies, helping people manage or resolve their health issues,
Educating people on moving and exercising correctly, so they can live an active, healthy lifestyle.
Dr. Prewo has a strong background in rehabilitation, using many manual therapies including myofascial release and cranial sacral therapy.
Chiropractor
Guy Gottier D.C.
Dr. Guy W. Gottier has 30 years of experience in treating spine pain, disc injury and head and neck pain. He has a nursing degree from UConn and was a 1985 cum laude graduate of National University of Health Sciences in Chicago, where he was also employed as an anatomy instructor. His undergraduate studies were at the University of Connecticut in Storrs.
After practicing several years in suburban Chicago, he established an office in Ellington, CT, where he practiced for 12 years and raised his family. He joined Westside in 1999 and is now a partner there. Given his work experience in neurology and trauma, his focus is on the conservative management of back and neck injuries, headaches, whiplash and chronic pain syndromes.
His advanced training in rehabilitation makes him the right choice for whiplash injuries, disc syndromes, sciatica and chronic lower back pain. He has long standing relationships with area physicians and has lectured at ECHN with local orthopedists and neurologists.
He has worked at Hartford Hospital neurotrauma ICU, St. Francis Hospital and Medical Center, and Rockville General Hospital. His 30 years of experience make him a wise and safe choice for all your chiropractic needs.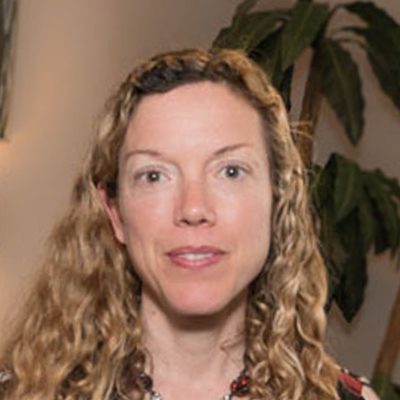 Chiropractor
Erin Shepherd D.C.
Dr. Erin Shepherd is a graduate of National College of Chiropractic (Summa Cum Laude) in December 2000 and attended McGill University in Montreal for her undergraduate degree. Dr. Erin has completed extensive post-graduate education and mentorships in functional medicine, nutrition, neurology, pediatrics and pregnancy care. She is a chiropractor and functional medicine doctor certified in the Webster technique.
Dr. Erin sees each person as an individual and looks for that person's root cause for their illness. With over twenty years experience as a chiropractor and functional medicine doctor she uses advanced, in-depth testing to accurately evaluate hormone balance, digestive health, and toxicity.
Her mission is to help patients achieve lifelong health and vitality. Dr. Erin is committed to helping you reach optimal health by identifying the unique underlying causes of illness and treating them.
She commonly works with the following conditions:
Autoimmune conditions
Fatigue
Sleep issues
Anxiety
Hormones-Fertility, perimenopause, menopause
Healthy weight management
Healthy aging
Pediatric nutritional conditions
Neck and Low back issues
Gastrointestinal issues (reflux, bloating, constipation, etc.)
Licensed Massage Therapist
Michael Tennant L.M.T.
Meet Michael, our Massage Therapist. Michael was born and raised in the tropical paradise of Jamaica. Michael moved to Connecticut 10 years ago. He met and married his wife Lesa 3 years ago. He is an avid sports and outdoors enthusiast, with a passion for playing soccer.
Michael graduated from Connecticut Center for Massage Therapy (CCMT) in Newington CT in 2013. He is a well trained and educated therapist with a broad range including Swedish, sports massage, deep tissue, and hot stone. He is very intuitive and loves his work, which comes through in every massage he does. The love of the holistic way of living is what brought him to massage, with a strong belief that all that is natural and organic is the best way to live.
Michael is very passionate about the field of massage therapy and plans on continuing to educate himself and the public about the benefits of massage and make massage an affordable and valuable part of his clients' wellness plans.
His new office hours are: Monday – Friday 8 am to 6 pm and Saturday 8 am to 12 pm
Monday
8:00am - 12:00pm
1:30pm - 6:00pm
---
Tuesday
7:00am - 12:00pm
2:30pm - 6:00pm
---
Wednesday
8:00am - 12:00pm
2:00pm - 6:00pm
---
Thursday
8:15am - 12:00pm
2:30pm - 6:00pm
---
Friday
8:00am - 12:00pm
1:30pm - 6:00pm
---
Saturday & Sunday
Closed
Westside Chiropractic of Tolland